The 5th International Symposium on Phase-Field Modelling in Materials Science "May 19th-23th 2024, Hangzhou, China" Learn More
OpenPhase - Microstructure Simulation!
OpenPhase is a powerful microstructure simulation suite made for metallic materials, ceramics and minerals.
Request Demo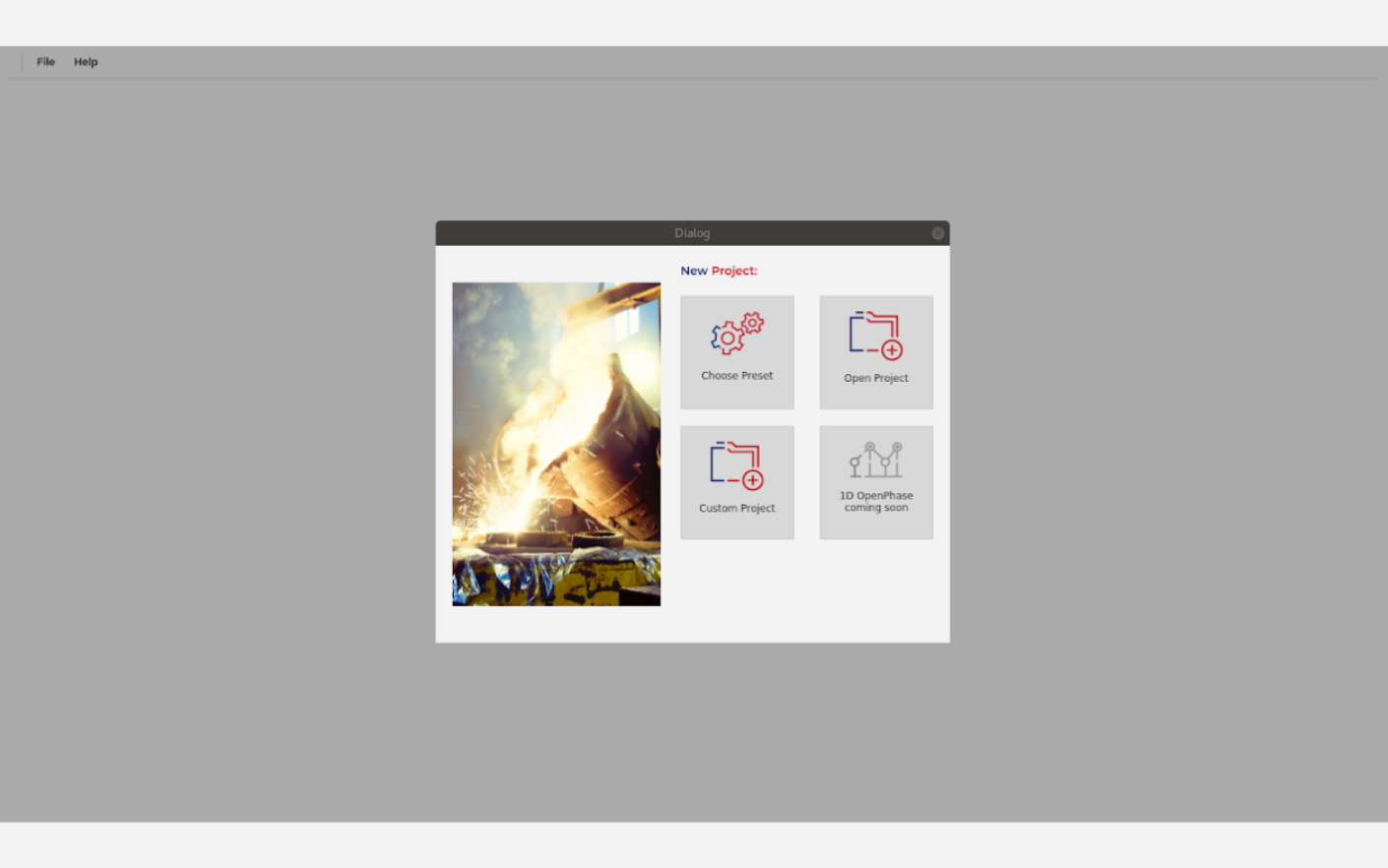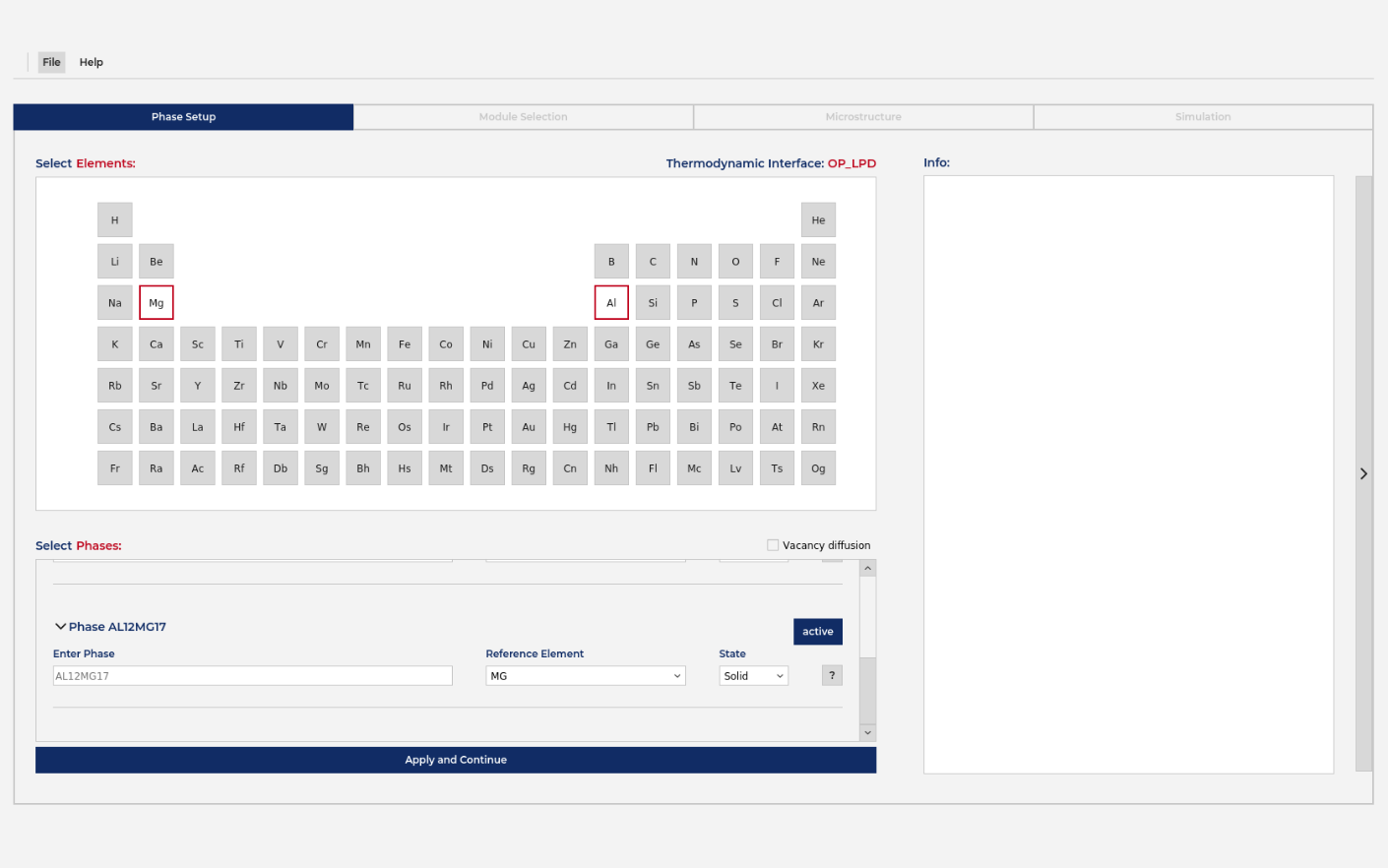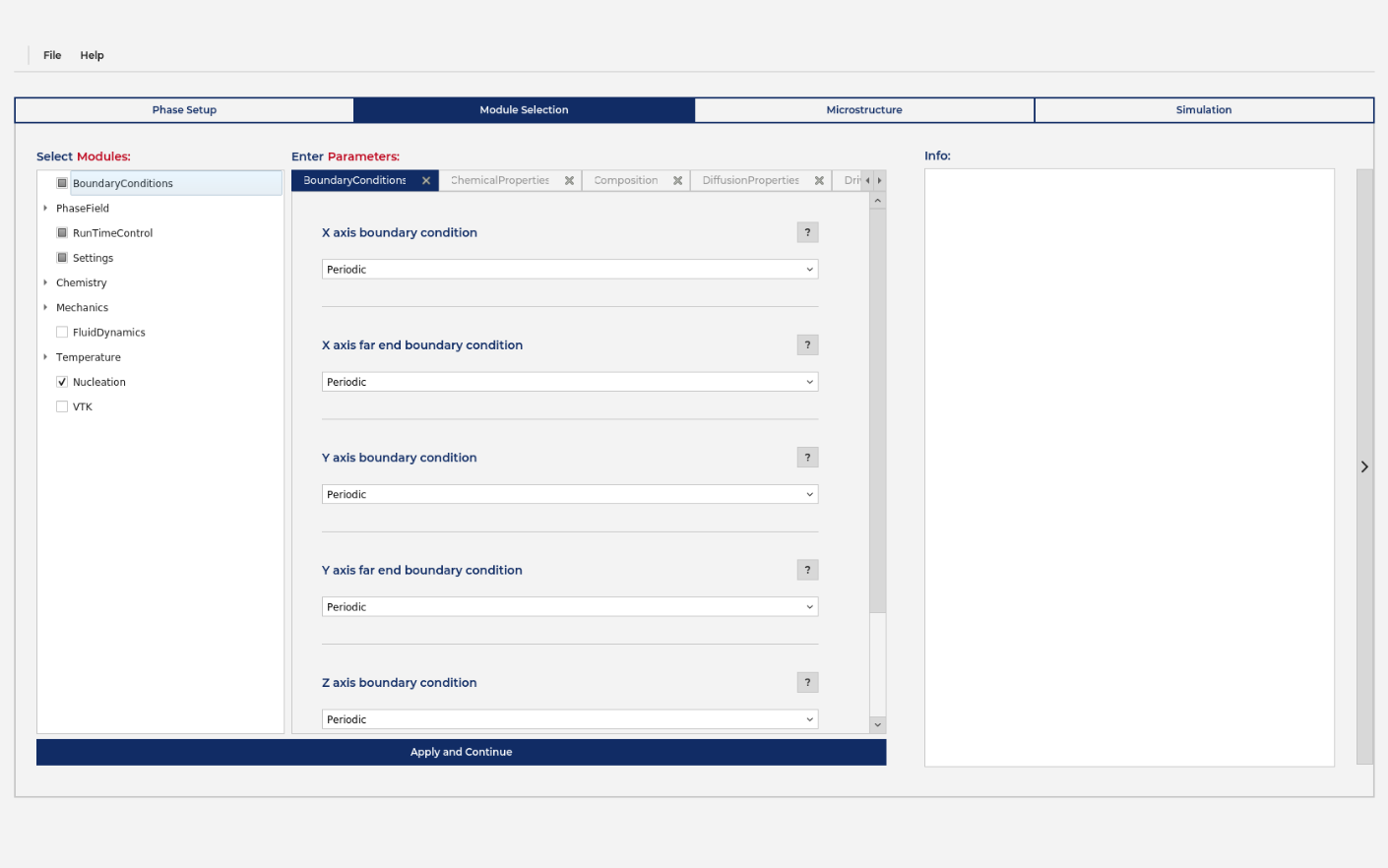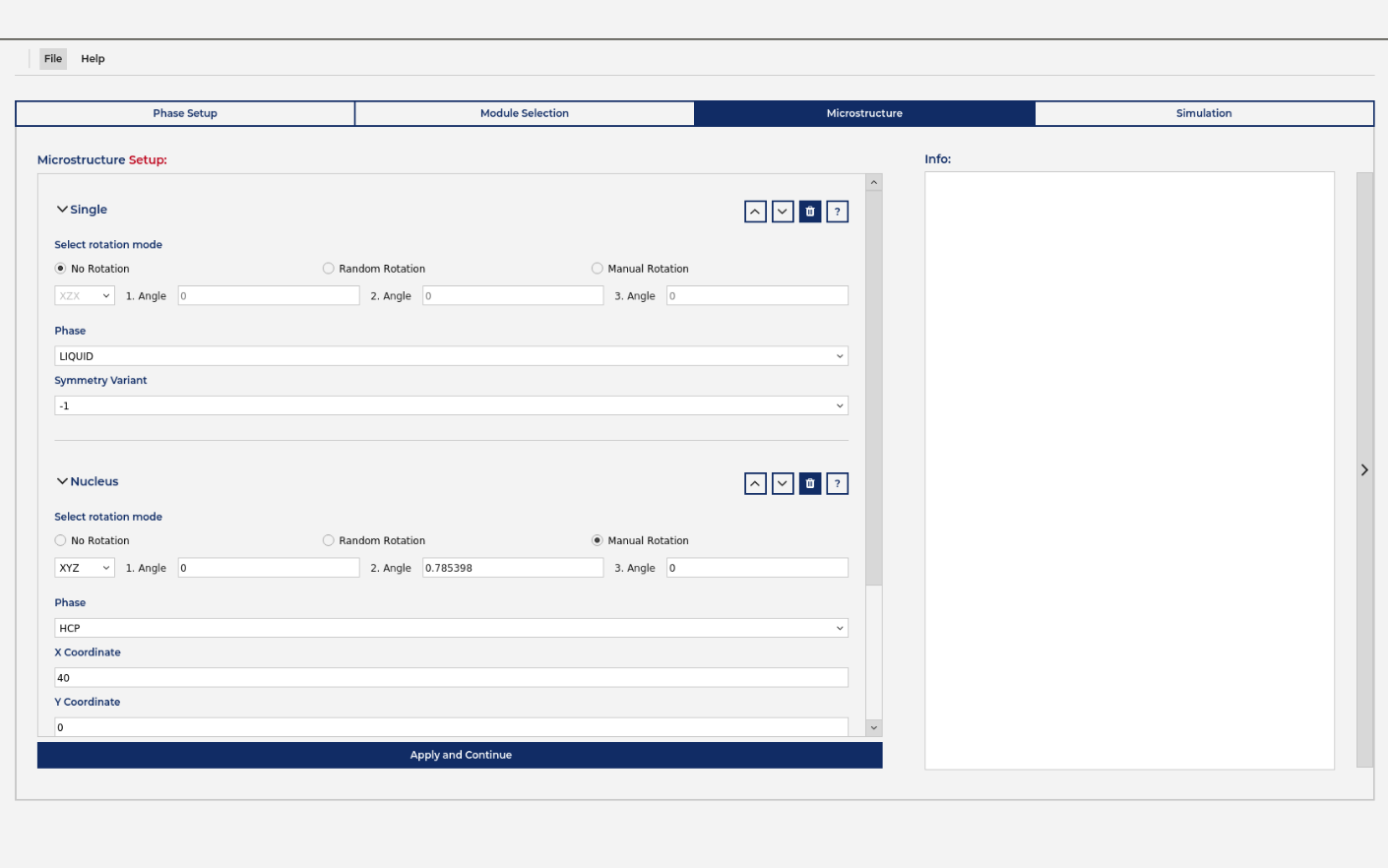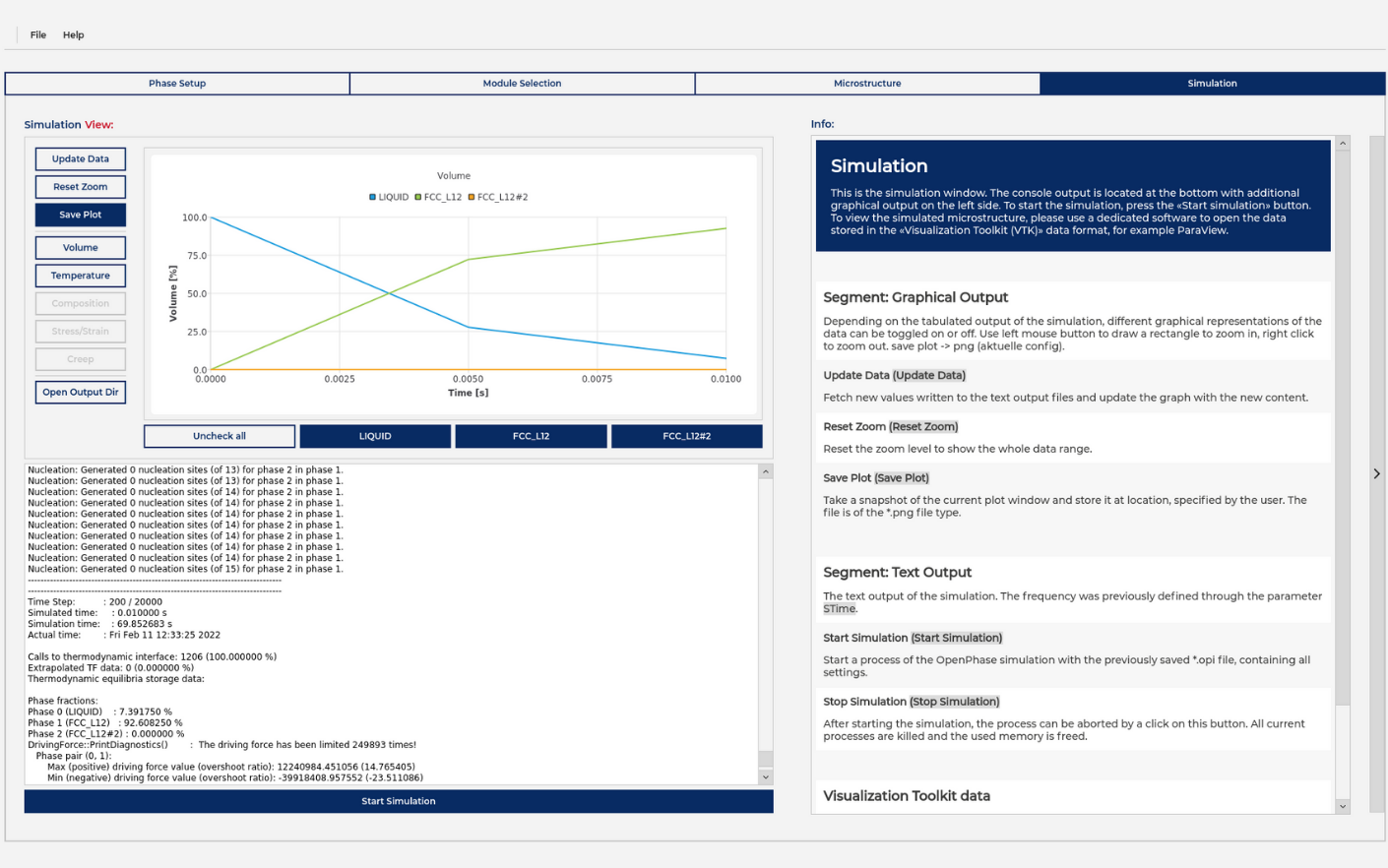 OpenPhase Software
OpenPhase Studio is a powerful microstructure simulation suite made for metallic materials, ceramics and minerals. Using multi-physics models embedded in the phase-field method, materials processes such as solidification, heat treatment, mechanical testing and many more can be simulated. OpenPhase is available in two flavours, OpenPhase Studio and OpenPhase Core. OpenPhase Studio is our full-featured microstructure simulation suite with user-friendly GUI, intuitive simulation setup and on-the-fly data analysis. An open-source C++ library is available with OpenPhase Core, which includes the core OpenPhase functionality and offers full flexibility in building custom simulations.
OpenPhase enables you to:
Innovate and accelerate materials development

Complement experiments

Optimize processes through better understanding of materials behavior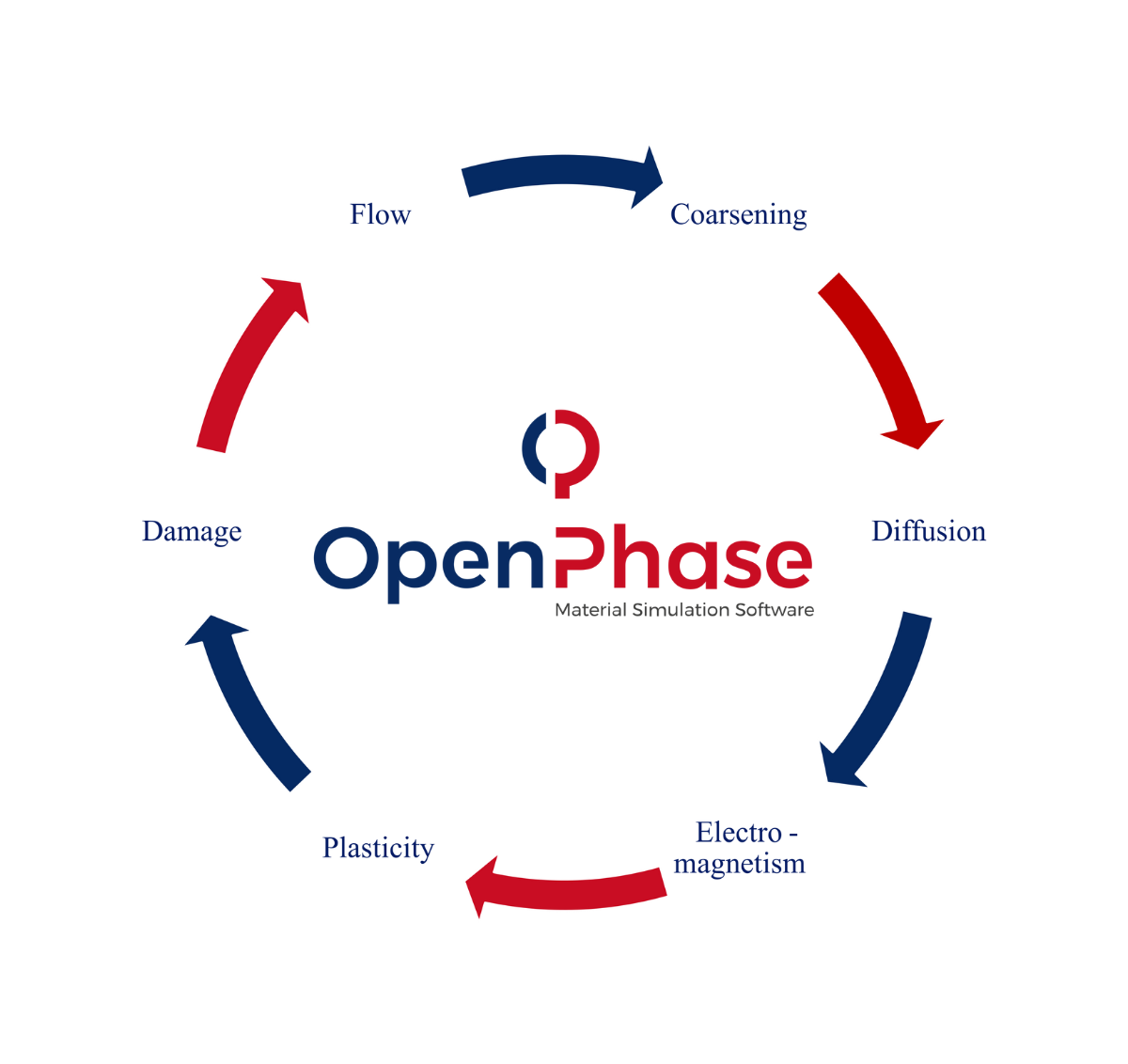 Our Products
OPStudio
The Innovative Microstructure Simulation Suite
Full-featured microstructure simulation suite with an intuitive GUI

New simulations can be quickly created from pre-defined material and process presets

Access to the source code for full insight and customization

Includes an intuitive builder for new executables

Compatible with commercial software like Abaqus, Thermo-Calc and our own products OPMech, OPDiff

General features: MPI parallelism, OpenMP parallelism, Linux and Windows versions, Source control on request.
OPDiff
Revolutionize Your Multicomponent Alloy Simulation
Extension to multicomponent alloy transformation and multicomponent diffusion

Interface to the TQ-interface of Thermo-Calc

Currently restricted to the quasi-equilibrium approach in pairwise extrapolation

Finite-interface dissipation and grand potential applications will be available in near future
OPMech
Empower your simulations with advanced mechanics capabilities
Extension to finite strain elasticity and phenomenological/dislocation-based crystal plasticity (FCCand BCC/BCT)

Other symmetry classes available on request

Large strain with adaptive remeshing will be available in near future
OPCustomSolutions
Unlock the full potential of your research with tailored simulations and custom solutions.
Collaborate with our team of experts to achieve your specific goals

Implement cutting-edge models, conduct comprehensive parameter studies, or develop customized interfaces

Expertise and experience to tackle projects of any size and complexity
OPSupport
Your Trusted Partner in Material Modeling and Simulation
Answers technical and scientific questions

Helps you quickly find the right simulation setup for your material and process parameters

Elevate your material modeling and simulation capabilities by partnering with OPSupport
OpenPhase Features
The development of OpenPhase started in 2008 at ICAMS, one of the world-leading materials simulation institutes. With today over 50 man-years of development, OpenPhase is the most feature-rich phase-field code available. Continuous development by the OpenPhase Solutions team ensures that OpenPhase is state-of-the-art in simulating microstructure evolution.
Intuitive graphical user-interface
Guided creation of simulations, integrated documentation and presets for various materials and processes.
Modular library
OpenPhase Studio and OpenPhase Core use a modular structure that allows combining different physical modules into a single simulation or simulate a complex process through consecutive simulation steps.
Powerful diffusion module
Realistic simulation of diffusion and phase transformation. Coupling to Thermo-Calc and Open Calphad enables realistic simulation of complex material systems.
Extensive mechanics module
Finite strain elasticity snd crystal plasticity for complex mechanics simulations of evolving or static microstructures.
Straightforward flow solver
Fluid-flow solver using Lattice Boltzmann method for calculating melt flow during solidification.
Flexible nucleation and microstructure creation
Easy creation of initial microstructures, realistic nucleation based on various properties.
Questions & Answers
Three Quick and Easy Solutions - We're Here to Help You!
OpenPhase Studio is a robust microstructure modeling software package designed for metallic materials, ceramics, and minerals. Using multi-physics models incorporated in the phase-field approach, several material processes may be simulated, including solidification, heat treatment, and mechanical testing.
Top